Partnerships / Affiliations / Associations - Xpera Risk Mitigation and Investigation
Excellence Canada
Today, Canadian organizations and businesses increasingly recognize that a healthy workplace helps to attract and retain staff.

Our mission at Excellence Canada has always been to help improve organizational performance and to recognize excellence within Canadian companies and non-profits. We understand the competitive and economic pressures that have existed in the marketplace over the past few years and know the importance of maximizing this opportunity to unleash innovation and excellence with a renewed effort to train, certify and educate more Canadian organizations than ever before.

Since its inception, Excellence Canada has helped thousands of Canadian organizations across many sectors. As Canada's national authority on Quality and Healthy Workplace® practices, Excellence Canada has created a uniquely Canadian model, providing measurable standards for all Canadian organization.
Learn more about Excellence Canada
UN Global Compact
The UN Global Compact is a strategic policy initiative for businesses that are committed to aligning their operations and strategies with ten universally accepted principles in the areas of human rights, labour, environment and anti-corruption. By doing so, business, as a primary driver of globalization, can help ensure that markets, commerce, technology and finance advance in ways that benefit economies and societies everywhere.

As social, political and economic challenges (and opportunities) — whether occurring at home or in other regions — affect business more than ever before, many companies recognize the need to collaborate and partner with governments, civil society, labour and the United Nations.

This ever-increasing understanding is reflected in the Global Compact's rapid growth. With over 8700 corporate participants and other stakeholders from over 130 countries, it is the largest voluntary corporate responsibility initiative in the world.

Endorsed by chief executives, the Global Compact is a practical framework for the development, implementation, and disclosure of sustainability policies and practices, offering participants a wide spectrum of work streams, management tools and resources — all designed to help advance sustainable business models and markets.

Xpera is proud to be the first Canadian firm of its kind to become an official signatory to the UN Global Compact.
International code of Conduct for Private Security Service Providers
The International Code of Conduct for Private Security Providers (ICoC) is a multi-stakeholder initiative convened by the Swiss government. It aims to set private security industry principles and standards based on international human rights and humanitarian law, as well as to improve accountability of the industry by establishing an external independent oversight mechanism. As a minimum, the Code states that the mechanism is to include certification, auditing, monitoring and reporting. By signing the ICoC, signatory companies publicly commit to operate in accordance with the Code and to work with relevant stakeholder to establish this mechanism and related standards by the middle of 2012.

As private security takes on ever greater and more complex roles in challenging and hostile environments, the value to a guiding set of industry principles that reinforces and articulates service provider obligations has become more important to affected individuals, communities, security clients and security firms.

Xpera is proud to be one of the earliest companies to officially sign on to the ICoC.
UNEP Climate Neutral Network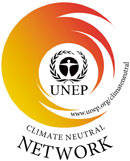 Both the public and the private sector are rising to the challenge of implementing innovative projects, groundbreaking initiatives and strong strategies to reduce greenhouse gas emissions. A number of corporations and governments around the world have now declared their aim to become climate neutral in the next decades through renewables, carbon taxes, energy efficiency, carbon offsetting and more.

A growing number of companies are taking steps to reduce their energy consumption and become more sustainable. From banks to energy producers and cosmetics firms, companies from across sectors are taking bold steps towards climate neutrality. Strategies range from the local to the global, with greener offices, climate neutral products and far-reaching commitments to reduce emissions across the supply chain.

UN Environmental Program's Climate Neutral Network brings together this growing group. As participants join, it will serve as a platform for networking and the sharing of best practice, catalyzing progress towards a low carbon society.

Xpera is proud to be the first Canadian company of its kind to join the UN Climate Neutral Network. We have set 2020 as the target for all divisions to become carbon neutral, with spring of 2012 being the target for the board to approve a comprehensive graduated plan for attaining this goal.
Learn more about UNEP Climate Neutral Network.
Boardsuite
BoardSuite™ is a board level governance and compliance solution that was created to enable today's board to confidently manage to outperform against the challenges of good governance and regulatory compliance. As a free SaaS-based software solution specifically designed for SME and NFP directors and officers, BoardSuite™ provides clients with three simple benefits:
BoardSuite™ allows organizations to get back the confidence of directors and officers who will use BoardSuite™ to work in an environment specifically designed to reduce your business risk.

BoardSuite™ helps organizations to get their governance and compliance in order through
BoardSuite's™ secure and integrated board portal that gives directors and officers the confidence to recognize and comply with the onerous regulatory demands of today complex business environment.

BoardSuite™ helps organizational leadership to get working again on business growth and performance. BoardSuite™ puts key resources and information at the fingertips of your business leadership team wherever they are, whenever they need it through a secure and easy to access portal solution.
ESM Solutions

At Emergency Security Management (ESM) we take great pride in delivering this unique security service to our clients. ESM is a specialized security service for Insurance, Retail and Corporate clients that require more than the what typical security companies have come to provide. With a vast array of emergency trained individuals on staff we will make sure that site control is established, documentation of approved individual access is recorded, and all safety concerns are addressed and dealt with.
The ESM Advantage:
24/7/365 live answer emergency number & rapid response – responding within a two hour time frame
Insurance Industry expertise with over 1,000 fire losses
Security & dual licensed professional personnel
WHMIS, CPR, NFPA 601 fire-watch scene security trained
Initial site assessment with exterior photographs final detailed reporting with storage of the original log notes

for potential discovery submission or future reference

Live Video Monitoring – Active Scan.
Retail Loss Prevention Services
ClearRisk
ClearRisk Inc. is an online provider of risk management solutions. Based out of St. John's, NL, ClearRisk has representatives and partners throughout Canada, the United States and Europe (UK). ClearRisk's solutions are built for insurance brokers, medium-sized organizations, and professional risk managers that are looking for an easy and affordable way to manage risk.
ClearRisk™ Manager: A platform to build risk management plans and the tools with which to implement them. (Learn More)
ClearRisk™ Tracker: Affordable claims software built for municipalities and the mid-market. Tracker allows users to easily manage insurance claims, exposures, incidents and policies. (Learn More)
ClearRisk™ Trainer: An online risk management training program presented in an effective 5 module course designed to help SMB employees, managers and owners to improve their awareness and management of risk. (Learn More)
At ClearRisk, we understand that medium-sized businesses face the same risks as large organizations – just on a smaller scale. We also know how frustrating it can be looking for tools and resources that just aren't there. That is why ClearRisk Inc. is dedicated to providing solutions that help the mid-market to reduce insurance premiums, claims, downtime, and other risk related costs. Whether you are a medium-sized business, a not for profit or a public sector organization, our goal is to be the first place you think of when you're looking for easy and accessible solutions and the only place you look to for risk management help.
Council of International Investigators®
Membership in this international organization affords us the ability to receive and direct investigation requests internationally on cases originating in Canada as well as those directed to our firm from around world.
The Council of International Investigators® was formed in October 1955 when a group of well-known and highly respected private investigators gathered informally in Chicago, Illinois. They met for the specific purpose of forming an organization that they could trust to handle investigation matters in their respective local areas. The emphasis was placed on quality of work for their clients. The existence of this professional group became known as a result of their lofty standards of integrity, ethics and mutual trust. This in turn resulted in many other investigators seeking acceptance into "The Council". Membership was expanded throughout areas of the world through a careful screening of applicants. Membership in "The Council" adds dignity and prestige to each individual member selected for certified membership status. The adoption of and strict adherence to the "Council Code of Ethics" has met with universal approval by public law enforcement agencies, legislatures, and public officials. It also ensures Council members' clients of the highest professional efforts in the pursuit of their interests. The Council of International Investigators has achieved the position in our profession and before the general public, as the model for ethical investigators throughout the world, as only the highest quality professionals are selected for membership.
To learn more about the Council of International Investigators.
CANADIAN ANTI-COUNTERFEITING NETWORK

Xpera is a member of the Canadian Anti-Counterfeiting Network. The Canadian Anti-Counterfeiting Network (CACN) is a coalition of individuals, companies, firms and associations that have united in the fight against product counterfeiting and copyright piracy in Canada and internationally. The originating members of CACN include broad-based organizations, such as the Canadian Association of Importers and Exporters, the Canadian Standards Association (CSA), the Electro-Federation Canada, the Canadian Entertainment Software Association and the Canadian Motion Picture Distributors Association; companies from a range of industries; and law firms representing a host of intellectual property (IP) rights holders – Canadian and foreign – with significant businesses in Canada.

The key objectives of CACN are as follows:
Lobby policy makers at the federal and provincial levels for legislative changes and increased resources

Raise awareness of counterfeiting and piracy, and the negative impact on the economy and society, and facilitate training of law enforcement and others by the private sector.
Maintain and share information regarding counterfeit cases, developments and emerging trends with law enforcement and the private sector; and develop and maintain ties with other organizations with similar objectives in Canada and internationally.
ISNetworld

ISNetworld is the global resource for connecting corporations with safe, reliable contractors/suppliers from capital-intensive industries.

ISN collects self-reported conformance information from contractors/suppliers, verifies its accuracy, and then reports the results in an easy-to-follow format. This allows corporations to select those resources that best meet internal and governmental requirements, while providing contractors/suppliers the opportunity to centralize their conformance information, saving time and gaining presence in the marketplace.

Through its innovative data-systems, superior customer service, and global reach, ISN fosters safer work environments, stronger partnerships, and a healthier bottom-line.