iConnect
Secured, real-time client access to your assignments and files.
Emphasizing Xpera's commitment to client satisfaction and industry-leading technology, iConnect 2.0 offers greater ease of use and complete peace of mind.
iConnect 2.0 customizes your assignments based on your customers and nomenclature.
High-Definition Video
We have integrated full-length, HD video, offering crystal-clear coverage to assignments.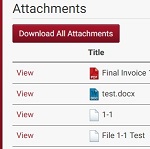 View and Download
Increased accessibility to files, and the ability to interact directly with investigators.
Security Enhancements
Additional tracking and security provisions allow you to rest assured your information is safe.
Live Updates
Follow along as an investigation is underway, and receive up-to-the-minute updates throughout.
Additional Functionality
Manage your assignments, right in iConnect. Our new platform enables you to create and submit new assignments, as well as review past assignments.
Increased Customization
Select how you want forms and documents to look. Xpera works around your needed content and nomenclature.
Updated Compatibility
Tablet, phone, or computer – you can access iConnect on nearly any mobile platform.
Trusted Storage
All our data residency is in Canada, and iConnect is developed and managed in-house.
Our proprietary online software system, iConnect, enables our clients to track their file progress in real time — 24/7. Clients are provided with a secure login to the web-based system, through which they can access their files, read operative reports, and make informed and effective decisions, steering the investigation with constant input. We are the only investigation company in Canada that offers real-time updates, and files can be accessed anywhere in the world.
Xpera investigators also benefit from iConnect, as they can log in to update their progress on an as-needed basis. This comprehensive team effort substantially improves results and enhances performance, ensuring a seamless flow of up-to-the-minute information for clients and investigators alike.
Armed with the latest in technological advancement and coupled with their personal skills and training, our investigators are well equipped to ensure every level of success for our clients.