Human Resources Solutions
Xpera provides varied services on behalf of clients for all stages of the employment cycle. Our hiring services include screening future hires, psychological honesty testing and assessments, and background checks. During employment, we provide services for employees—like our ConfidenceLine program, an anonymous whistleblowing service—as well as support with high risk termination and workplace violence prevention.
High risk investigations are conducted on behalf of our clients to ensure even the most difficult workplace issues are handled ethically and fairly. Xpera also prides itself as a full recruitment organization. We can provide our clients with staffing solutions to suit any of our client's requirements, from emergency temporary placement to executive permanent positions.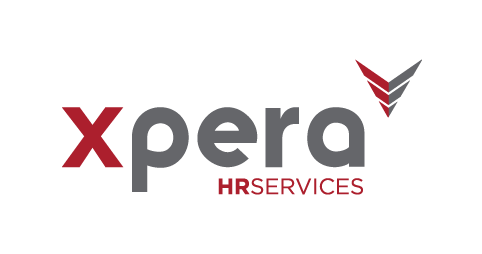 Contact Xpera HRservices directly at 1-800-661-9077 or hrservices@xpera.ca
Submit Service Request
Whistleblower
Whistleblower Ethics reporting communication & compliance solutions provide employees, suppliers, customers, and other stakeholders with an avenue to anonymously report wrongdoing and sensitive issues within the workplace. As the pioneer of ethics report services in Canada, Xpera's ConfidenceLine™ brings a superior level of sensitivity and experience to providing secure reporting solutions to our clients.
Background Check
Background Check Screening is an essential component in today's recruitment process. It allows you to make an informed hiring decision. Xpera executes thousands of transactions annually for all levels of government and many organizations, delivering unbiased results and factual information. Our educated workforce and world class technology gather, assemble, and deliver accurate information from over 190 countries.
Pre and Post Employment Screening
Pre and Post Employment Screening Maintaining the safety, security, and integrity of a workforce requires pre- and post-employment screening. Xpera's extensive pre- and post-employment screening services protect employers and businesses from potential crime, theft, fraud, and other issues of workplace security by fully vetting employees or contractors.
Workplace Violence Prevention
Workplace Violence Prevention The nature and severity of workplace violence varies, however the consequences to both employer and employee are always significant. Xpera takes a strategic approach to the mitigation of threats and the impact of workplace violence by providing assessments, mitigation, training, and a range of other technical and human solutions.
Recruitment and Hiring
Recruitment and Hiring Xpera understands our clients' needs and the importance of business continuity. With multiple recruitment offices located throughout Canada, Xpera staffing experts help companies find skilled temporary or full-time professionals regardless of location. Our recruitment team works with clients to quickly find candidates with the appropriate skills they require, giving clients the ability to ramp up projects with appropriate staffing on short notice.
High Risk Termination
High Risk Termination Terminating employees, contractors, and vendors is an unpleasant reality. Our team of highly experienced and skilled professionals can help you prepare for high risk terminations, assess risk and threat level, and develop a plan & approach that mitigates risk and protects workers. If needed, our team is present in the workplace during and after the termination.
Narcotic Detection Solutions (K9)
Narcotic Detection Solutions (K9) Narcotics detection may be required in a variety of arenas, from corporate to residential property, or from camps to schools. Xpera offers complete searches in all of these environments in a manner which is discreet, confidential, and catered to the specific needs of our client. If drugs are detected, Xpera can also provide consultation services regarding the development and implementation of a proactive drug and search policy.