Webinar - Is Your OSINT Keeping with the Times?
Businesses are shifting daily to meet the realities of our new environment. You need to supercharge your investigative results to keep things moving along.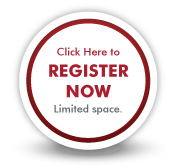 So how is Open Source Intelligence (OSINT) changing to help businesses through this challenging time? Get the insight every industry professional should have to navigate the road ahead.
It's a whole new world out there… register today.
Wednesday, June 10, 2020
11:00 am PDT - 12:00 noon MDT - 1:00 pm CDT - 2:00 pm EDT - 3:00 pm ADT - 3:30 pm NDT 
WHY YOU SHOULD ATTEND!
This webinar is geared toward equipping adjusters, legal professionals, and risk managers with the knowledge they need to survive the new realities of our current environment.
More than ever, your subject's internet presence is critical in capturing accurate data for valuable investigative results. In 2020, the conversation surrounding Open Source Intelligence (OSINT) has turned to how to keep up with the latest trends as we navigate challenging times.
Presenter Gavin Phillips will share what's new in OSINT, actionable ways to get more out of your surveillance, the potential pitfalls, and the art of what to ask for in today's changing world. He will demonstrate techniques based on real case scenarios and discuss what to consider as part of an effective 2020 OSINT strategy for your business.
The Presenter:
Gavin Phillips, Regional Manager, Xpera Risk Mitigation and Investigation has over 15 years of experience managing large-scale surveillance, fraud, theft, subject location, and asset identification investigations. He has developed investigative techniques and methodologies for OSINT and is frequently requested to present on the topic. Gavin holds a Bachelor's degree in Criminology and Criminal Justice from Carleton University and a certificate in Information System Security.
Have a topic of interest? Contact us and share your idea. info@xpera.ca