Affiliates
UN Global Compact
The UN Global Compact is a strategic policy initiative for businesses that are committed to aligning their operations and strategies with 10 universally accepted principles in the areas of human rights, labour, environment and anti-corruption. By doing so, business, as a primary driver of globalization, can help ensure that markets, commerce, technology and finance advance in ways that benefit economies and societies everywhere.

As social, political and economic challenges (and opportunities) — whether occurring at home or in other regions — affect business more than ever before, many companies recognize the need to collaborate and partner with governments, civil society, labour and the United Nations.

This ever-increasing understanding is reflected in the Global Compact's rapid growth. With over 8700 corporate participants and other stakeholders from over 130 countries, it is the largest voluntary corporate responsibility initiative in the world.

Endorsed by chief executives, the Global Compact is a practical framework for the development, implementation, and disclosure of sustainability policies and practices, offering participants a wide spectrum of work streams, management tools and resources — all designed to help advance sustainable business models and markets.

Xpera is proud to be the first Canadian firm of its kind to become an official signatory to the UN Global Compact. www.unglobalcompact.org
---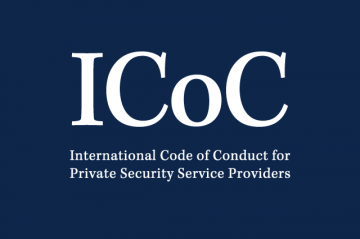 International code of Conduct for Private Security Service Providers
The International Code of Conduct for Private Security Providers (ICoC) is a multi-stakeholder initiative convened by the Swiss government. It aims to set private security industry principles and standards based on international human rights and humanitarian law, as well as to improve accountability of the industry by establishing an external independent oversight mechanism. As a minimum, the Code states that the mechanism is to include certification, auditing, monitoring and reporting. By signing the ICoC, signatory companies publicly commit to operate in accordance with the Code and to work with relevant stakeholder to establish this mechanism and related standards by the middle of 2012.

As private security takes on ever greater and more complex roles in challenging and hostile environments, the value to a guiding set of industry principles that reinforces and articulates service provider obligations has become more important to affected individuals, communities, security clients and security firms.

Xpera is proud to be one of the earliest companies to officially sign on to the ICoC.  www.icoca.ch
---
Council of International Investigators®
Membership in this international organization affords us the ability to receive and direct investigation requests internationally on cases originating in Canada as well as those directed to our firm from around world.
The Council of International Investigators® was formed in October 1955 when a group of well-known and highly respected private investigators gathered informally in Chicago, Illinois. They met for the specific purpose of forming an organization that they could trust to handle investigation matters in their respective local areas. The emphasis was placed on quality of work for their clients. The existence of this professional group became known as a result of their lofty standards of integrity, ethics and mutual trust. This in turn resulted in many other investigators seeking acceptance into "The Council". Membership was expanded throughout areas of the world through a careful screening of applicants. Membership in "The Council" adds dignity and prestige to each individual member selected for certified membership status. The adoption of and strict adherence to the "Council Code of Ethics" has met with universal approval by public law enforcement agencies, legislatures, and public officials. It also ensures Council members' clients of the highest professional efforts in the pursuit of their interests. The Council of International Investigators has achieved the position in our profession and before the general public, as the model for ethical investigators throughout the world, as only the highest quality professionals are selected for membership.
To learn more about the Council of International Investigators.
---
ISNetworld
ISNetworld collects and verifies safety, procurement, quality and regulatory data from more than 65,000 contractors and suppliers worldwide, ISN's online platform, ISNetworld is the global leader for helping Hiring Clients connect with qualified contractors and suppliers. Contractors & Suppliers are required to maintain compliance for their Hiring Clients and regulatory agencies, contractors use ISNetworld to maintain their information in one centralized platform, streamlining the qualification process and allowing contractors to market their company to potential Hiring Clients. www.isnetworld.com
---
Canadian Anti-Counterfeiting Network
Xpera is a member of the Canadian Anti-Counterfeiting Network. The Canadian Anti-Counterfeiting Network (CACN) is a coalition of individuals, companies, firms and associations that have united in the fight against product counterfeiting and copyright piracy in Canada and internationally. The originating members of CACN include broad-based organizations, such as the Canadian Association of Importers and Exporters, the Canadian Standards Association (CSA), the Electro-Federation Canada, the Canadian Entertainment Software Association and the Canadian Motion Picture Distributors Association; companies from a range of industries; and law firms representing a host of intellectual property (IP) rights holders – Canadian and foreign – with significant businesses in Canada.

The key objectives of CACN are as follows:
Lobby policy makers at the federal and provincial levels for legislative changes and increased resources

Raise awareness of counterfeiting and piracy, and the negative impact on the economy and society, and facilitate training of law enforcement and others by the private sector.
Maintain and share information regarding counterfeit cases, developments and emerging trends with law enforcement and the private sector; and develop and maintain ties with other organizations with similar objectives in Canada and internationally.
---
Complyworks
Complyworks help employers manage their network of contractors in a simple to use, scalable, internet based pre-qualification and contractor management solution. Beyond pre-qualification, ComplyWorks' solution helps manage reputation, financial, cultural, environment and operation compliance programs. Our solution has helped many companies and teams achieve significant improvements in how they manage governance, risk and compliance initiatives for their third-party contractors. www.complyworks.com
---
Avetta
Avetta helps our customers to grow long-term environmental, social and economic value throughout their supply chain. Supply chain sustainability is the management of environmental, social and economic impacts and the encouragement of good governance practices throughout the organization. The adaptive Avetta platform helps our clients create, protect, and grow long-term value by mitigating sustainability risks in the supply chain—thus controlling costs, protecting market share, and reducing premiums. www.avetta.com
---
ASIS
ASIS International is the leading organization for security professionals worldwide. Founded in 1955, ASIS is dedicated to increasing the effectiveness and productivity of security professionals by developing educational programs and materials that address broad security interests, such as the ASIS International Annual Seminar and Exhibits, as well as specific security topics. ASIS also advocates the role and value of the security management profession to business, the media, government entities, and the public. www.asisonline.org
---
CAPI
The Canadian Association of Professional Investigators (CAPI) was formed in 2010 as the official national voice for all recognized provincial private investigative associations. Our leadership team is by appointment, selected by each province to best represent their interests, collaboratively on provincial and federal matters that impact investigators across our country. To represent the interests of the members of CAPI regarding issues affecting the private Investigation industry that cross Provincial or Territorial jurisdictions or are of a national or federal jurisdiction. To disseminate information relating to the ethical practice of the private Investigation profession. To support the efforts of its members to provide professional development opportunities. To encourage the growth and sustainability of its members. www.capicanada.ca
---
Crime Stoppers
Crime Stoppers is a community, media and police co-operative program designed to involve the public in the fight against crime. Crime Stoppers provides citizens with a vehicle to anonymously supply the police with information about a crime or potential crime. A reward of up to $2000 is offered to anyone providing information, which leads to an arrest, or the recovery of stolen property or the seizure of illegal drugs. The success of Crime Stoppers is also dependant on the support provided by local media. Unsolved crimes are re-enacted and shown on television, publicized in print or aired on local radio stations.
---
INTELLENET
INTELLENET -- is a world-wide network of investigators and security consultants. Our selective membership is restricted to individuals with extensive experience in law enforcement, investigations, intelligence, or private security. We offer an assortment of diversified services, and operational scopes are virtually unlimited throughout the U.S. and abroad. Our members represent some of the finest investigators available in the world. Many are retired or former government agents from the highest echelons of both military and civilian elements. Regardless of client needs -- regional, national or international -- INTELLENET members provide unique services to corporations, law firms, families, individuals and foreign allies. www.intellenet.org
---
WAD
A Global Alliance of Investigators & Security Professionals, with origins dating back to 1921, W.A.D. is the longest established and largest association of its kind in the world. The World Association of Detectives was formed as a joint venture by the combined membership of the World Association of Detectives and the International Secret Service Association for the following purposes: To promote and maintain the highest ethical practices in the profession of private investigator or security service; To select for membership only those individuals whose personal and professional backgrounds and business affiliations have strictly observed the precepts of truth, accuracy and prudence; To eliminate unreliable, incompetent and irresponsible members of the profession; To foster and perpetuate a spirit of cooperation among its members and with all those engaged in law enforcement; and to further and establish a mutual feeling of trust, goodwill and friendship among agencies throughout the world. www.wad.net
---
NAPBS
Founded as a non-profit trade association in 2003, the National Association of Professional Background Screeners (NAPBS) was established to represent the interest of companies offering employment and tenant background screening services. Just as importantly, however, the initial members wanted to establish and promote a high level of ethics and performance standards for the screening industry. The Association currently represents over 880 member companies engaged in employment and tenant background screening across the United States. Member companies range from Fortune 100 companies to small local businesses, conducting millions of employment related and tenant background checks each year as part of the hiring and leasing process. NAPBS Member companies are defined as "consumer reporting agencies" pursuant to the Fair Credit Reporting Act (FCRA) and are regulated by both the FTC and CFPB. www.napbs.com
---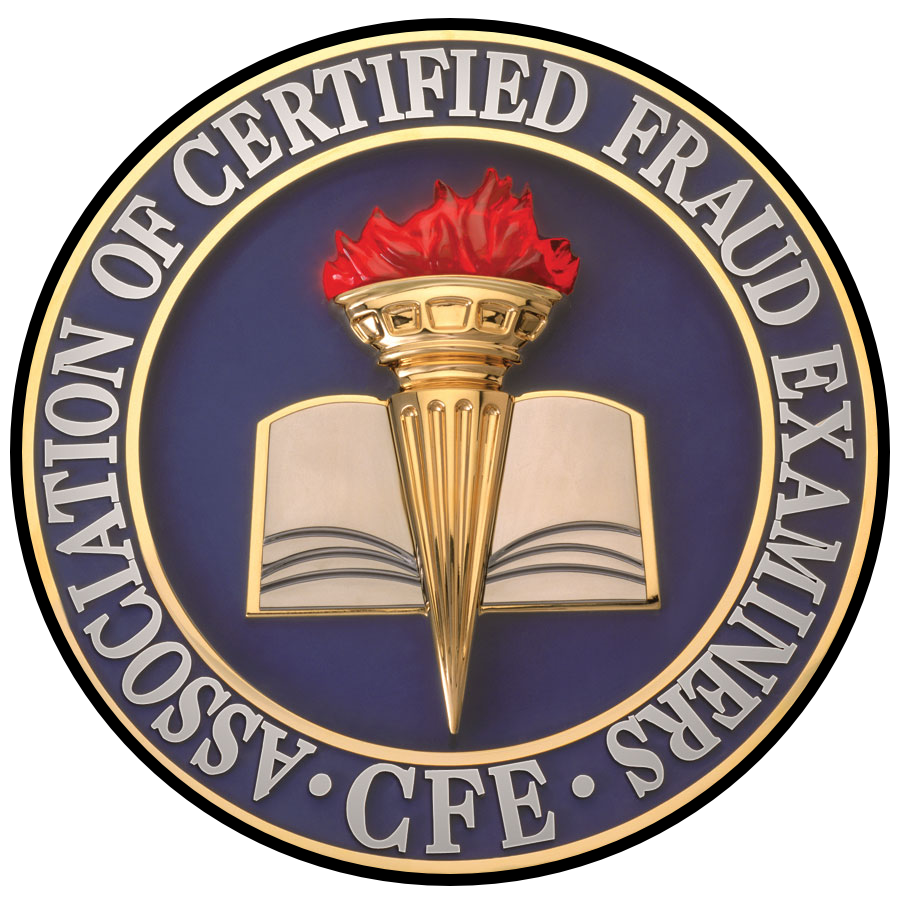 ACFE
The ACFE is the world's largest anti-fraud organization and premier provider of anti-fraud training and education. Together with more than 80,000 members, the ACFE is reducing business fraud worldwide and inspiring public confidence in the integrity and objectivity within the profession. The Certified Fraud Examiner (CFE) credential denotes proven expertise in fraud prevention, detection and deterrence. CFEs around the world help protect the global economy by uncovering fraud and implementing processes to prevent fraud from occurring in the first place. www.acfe.com
---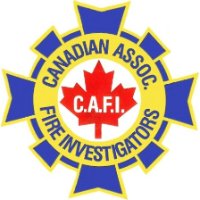 CAFI
The Canadian Association of Fire Investigators is a (non-profit) National Organization comprised of both public and private sector fire investigators, law enforcement officials, fire departments, insurance companies and similar stakeholders. We are united by our common goal to promote and enhance the field of fire investigation through ongoing training and evaluation with the goal of saving lives and protecting property. The Canadian Association of Fire Investigators maintains the highest code of ethical and professional standards for our entire membership as a sign of our continued commitment to the field of fire investigation. www.cafi.ca